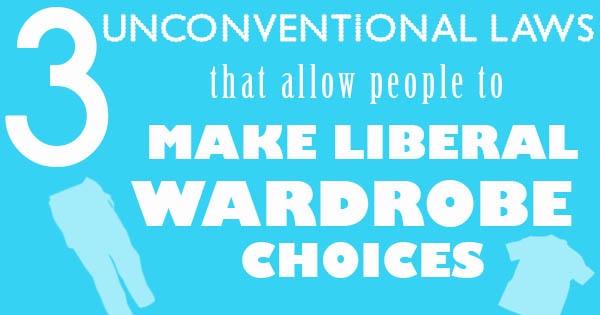 Most people in the United States don't need to dig in and do a whole ton of law research to know that they're supposed to wear pants and other clothes in public. What might surprise you, though, is that there are tons of legal statutes out there whose legislative intent is to let you roam the Earth in your birthday suit (or to ensure you're not, either).
Here are a few surprising nudity legal statutes our legislative history research was able to turn up!
You Can Hike in Los Angeles Naked.
Yep. Los Angeles, the City of Angels, has a legal statute allowing anyone to go hiking totally in the buff if they want to. If you do decide to check out the Californian splendor this way, make sure you at least bring some hiking shoes so you don't hurt your feet.
Make Sure the Bottom of Your Breasts Are Totally Covered in Cleveland. 
While L.A. is busy embracing nudity, Cleveland, Ohio is busy making sure its citizens are totally covered. The Rock and Roll Capital of the World has a legal statute stating that even the smallest amount of under-breast will be considered nudity, and consequentially obscene.
No Shirt? No Problem in New York City!
New York City, on the other hand, seems to have embraced the au natural style. The Big Apple has a legal statute that allows women to go shirtless in public. Of course, there's no statistical data out there saying whether or not a lot of people actually embrace it, but some are probably satisfied knowing that they at least have the option.
Although many laws are written in legal English, a rhetoric based off of standard English that uses lengthy terminology derived from French and Latin and odd punctuation for dramatic effect, these legal statutes are pretty clear. You can hike in L.A. in the buff. You don't have to wear a shirt in NYC. But you do have to make sure you're covered in Cleveland.
If you know of any other places with some rather unconventional legal statutes regarding clothes, feel free to share in the comments.