Thomas W. Stallard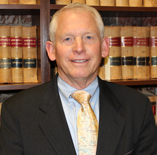 Email Address: tomwstallard@gmail.com
Tom Stallard is a graduate of King Hall, the UC Davis School of Law, and is a member of the California Bar. He has been a U.S. Naval Officer, twice elected county supervisor, former consultant in the California State Legislature, and is currently a member of the Woodland City Council. He is a founding trustee of the California State Library Foundation and the California State Archives Foundation. He has qualified numerous times as an expert witness on the subject of legislative intent, having co-founded Legislative Intent Service, Inc. in 1974. He has served on numerous public non-profit boards including public television station KVIE, Sacramento Metro Chamber of Commerce, Valley Vision, and The Great Valley Center. He is the Chair of the Cleaner Air Partnership and is past president of the King Hall Alumni Association.
Jenny S. Lillge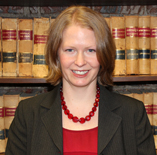 Email Address: jlillge@legintent.com
Jenny S. Lillge received both her law degree and Master's degree in business administration from Willamette University, where she served as Editor-in-Chief of Willamette Law Online, the school's online law journal. While in graduate school, she clerked with the U.S. Attorney's Office in Portland, Oregon, the Oregon Department of Parks and Recreation, and interned with Oregon State Representative Gene Whisnant. Jenny periodically appears on stage in local community theater productions and serves on the board of the Yolo County Historical Museum.
Annamaria Bereczky-Anderson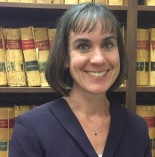 Email Address: aanderson@legintent.com
Annamaria Bereczky-Anderson received her law degree with distinction from the University of the Pacific, McGeorge School of Law.  She has worked as an associate at several law firms in the Sacramento area, including most recently at the litigation firm of McKague Rosasco, PC.  She also worked as a legal research fellow at the Yolo County Law Library in Woodland, CA.